Tijo shows up with new products at the Formnext Exhibition in Frankfurt, Germany
---
Formnext 2023, the world's largest additive manufacturing exhibition was held in Frankfurt, Germany from Nov 7 to 10, the whole "additive manufacturing fAMily" gathered together. Changsha Tijo Metal Material Co., Ltd. as a Chinese metal material manufacturer and supplier showed up at the exhibition with its latest 3D printing metal powders and additive manufacturing solutions.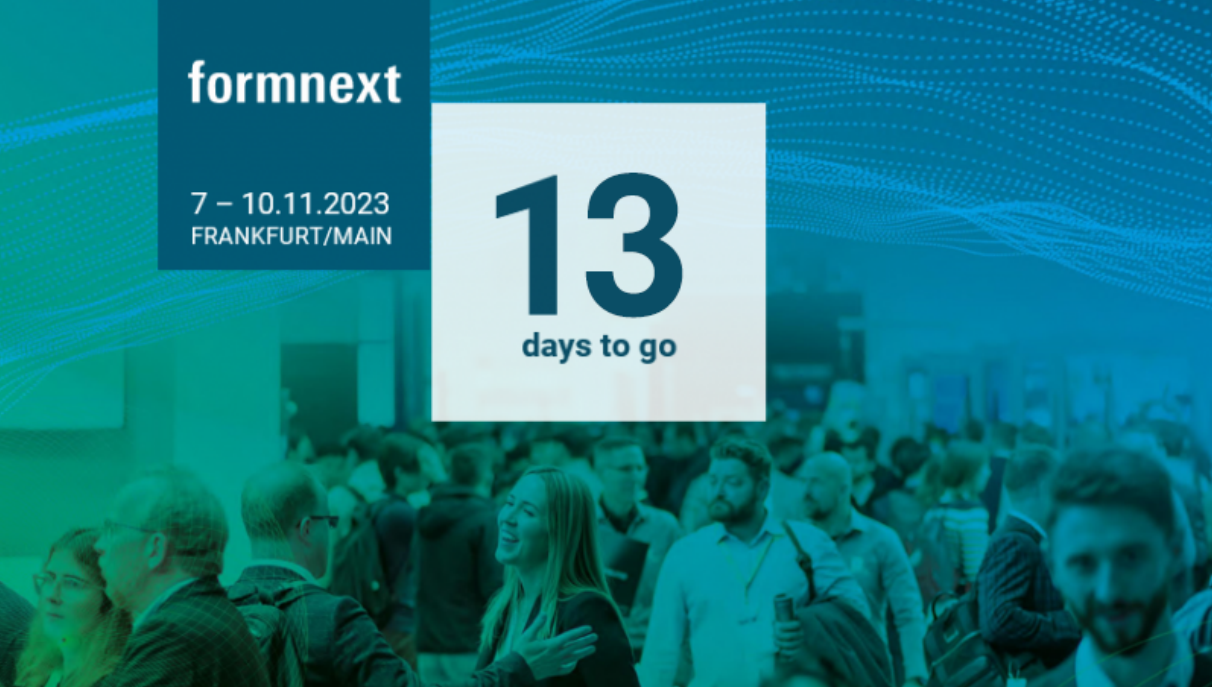 New Forces in Additive Powder Production
In this exhibition, Tijo displayed a series of products including alloy steel powder, aluminum based alloy powder and high temperature alloy powder with excellent high-temperature property, chemical stability and mechanical property, and are widely used in aerospace, automotive, medical and industrial manufacturing.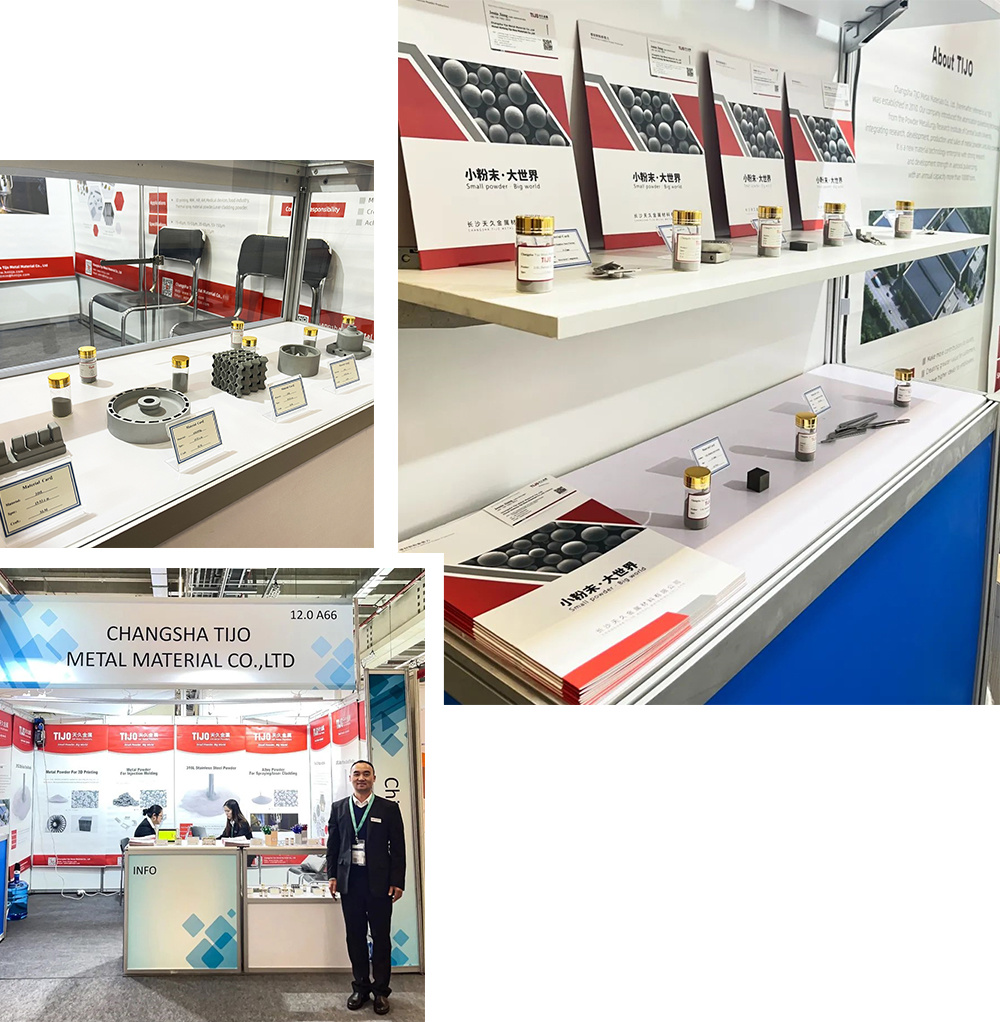 During the exhibition, we had conversations and exchanged ideas with global additive manufacturing professionals and counterparts for future cooperation opportunity and development direction. Our products and solutions were drawn widespread attention and praise, indicating our innovative ability and influence in the field of metal materials.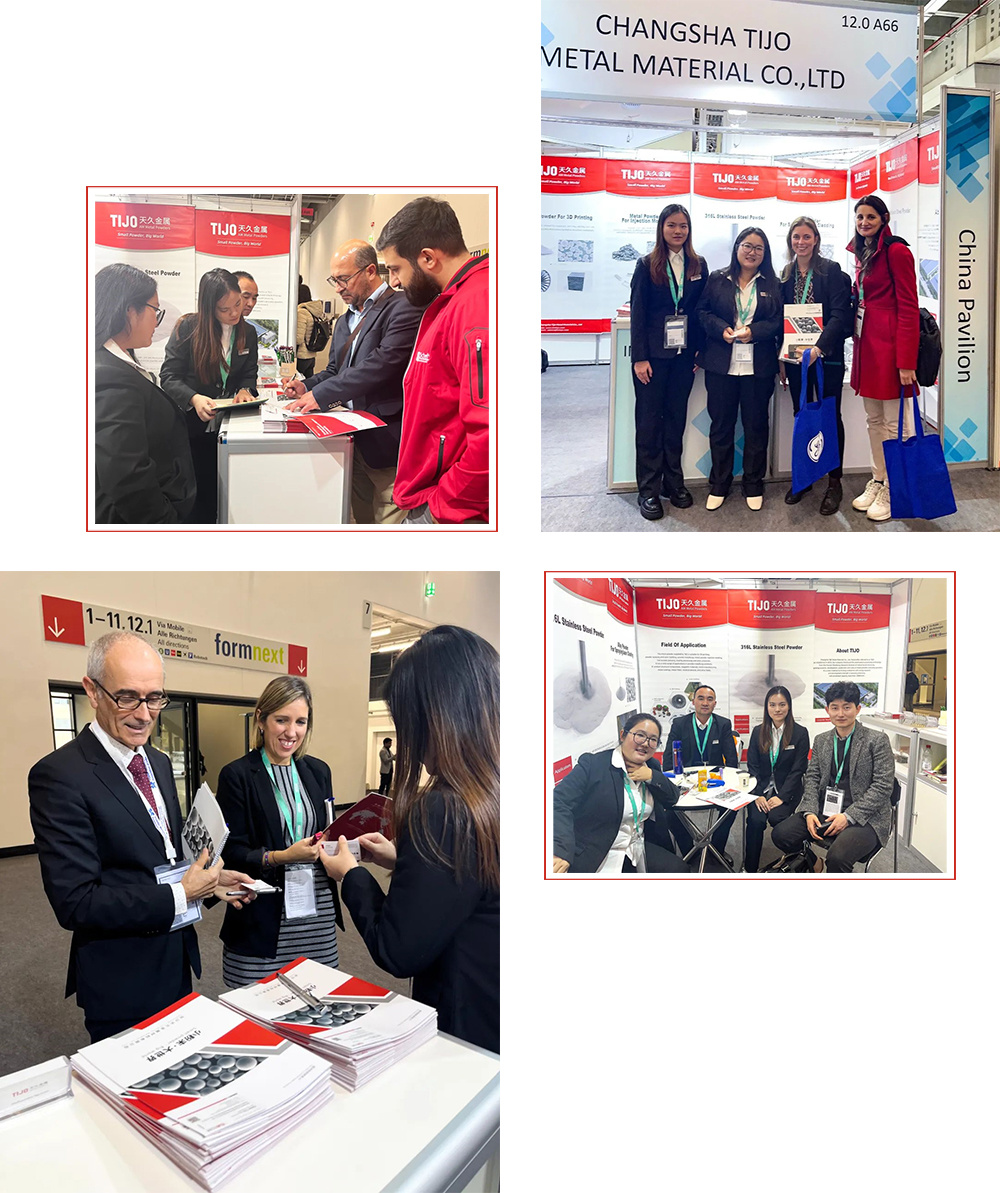 Tijo will continue to be committed to providing global customers with high-quality metal material products and customized solutions to help customers achieve innovative design and manufacturing. We look forward to working with more partners in the future to explore the infinite possibilities of additive manufacturing and promote the development and progress in this industry!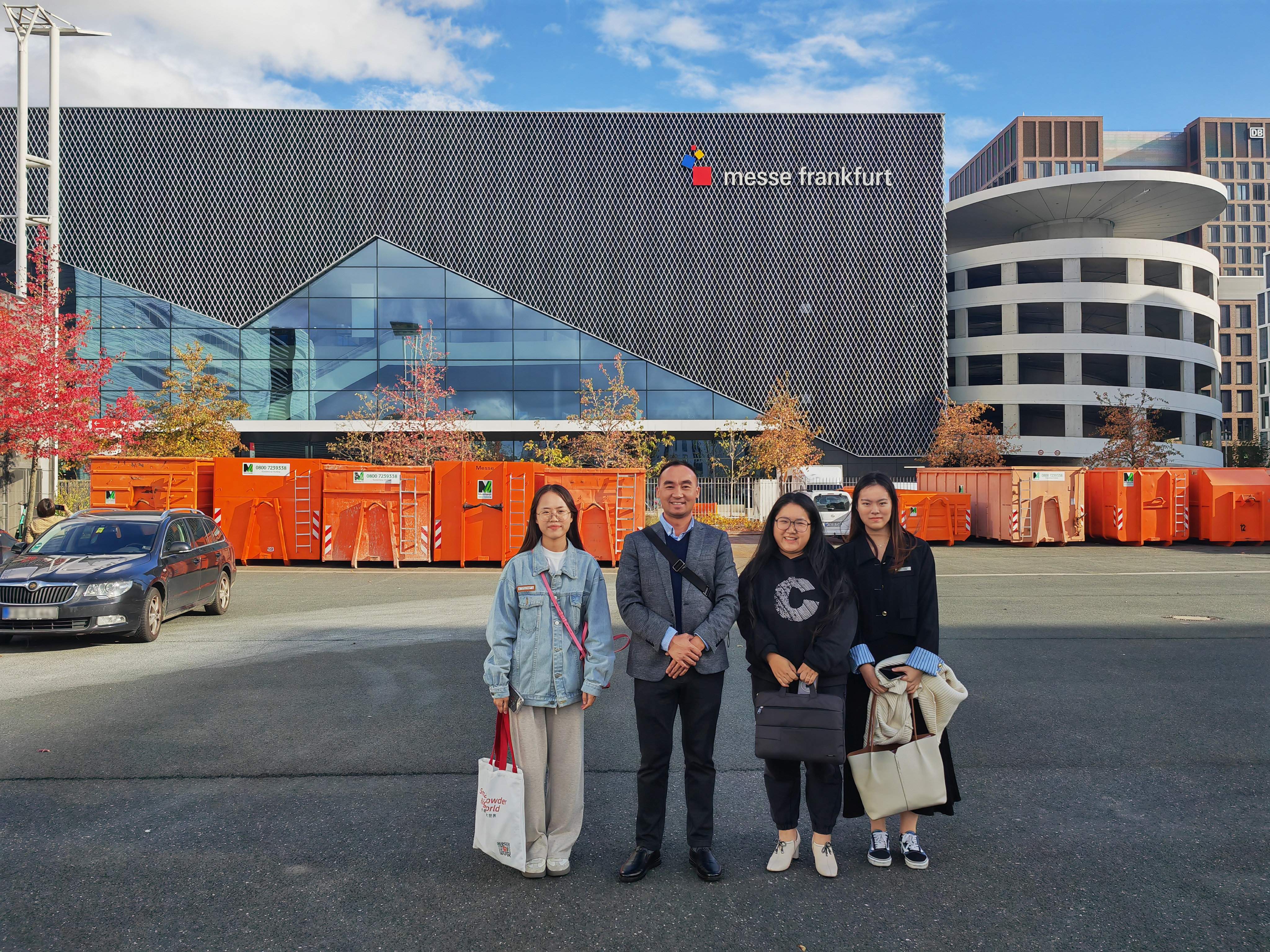 ---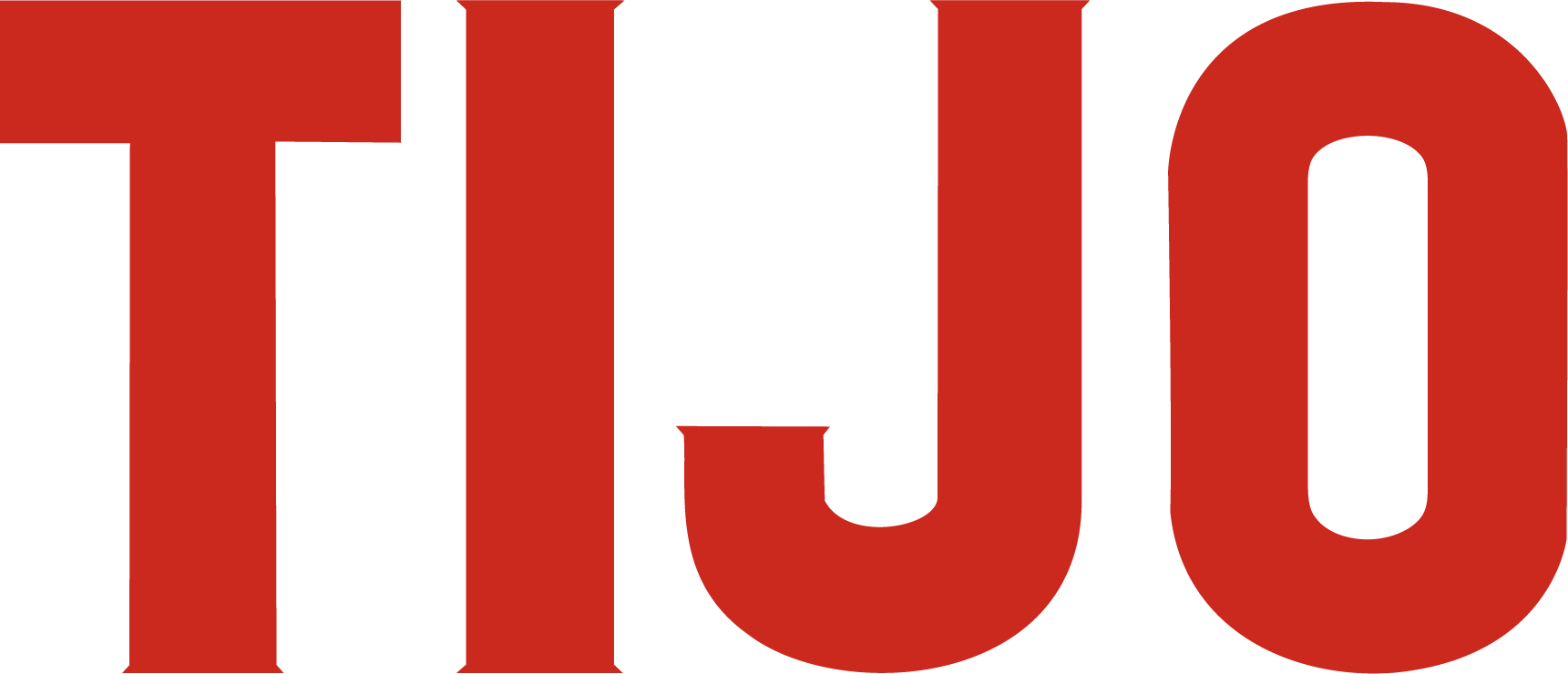 All
All
Product Management
News
Introduction
Enterprise outlets
FAQ
Enterprise Video
Enterprise Atlas
316L、17-4PH、304L、MS1、FeSi6.5、FeCrAl、HK30、430